Andrew Ashwin
Singing Teacher

Andrew Ashwin is fast becoming one of the most sought-after singing teachers in the country. His unique combination of international operatic experience, high-level training in both the traditional and modern voice pedagogies (from Bel Canto to Estill Voice Training) and qualifications in classical singing, rock and pop singing, and vocal teaching, sets him apart as one of the frontrunners in the teaching world. Click here to read more...

National Children's Choir of Great Britain

Andrew is the principal singing teacher of the boys in National Children's Choir of Great Britain. He teaches 9- to 18-year-olds singing technique, performance and interpretation skills and vocal physiology on the Easter and summer residential courses. Visit NCCGB here...

Home Studio

Andrew has a flourishing home teaching studio in the heart of Leicestershire. Click here for more info...

Professional Singer
Andrew Ashwin is an established concert and recital singer, performing a large range of repertoire in many different genres. He spent over a decade on the international opera circuit, singing more than forty principal roles in the UK, Europe, and further afield. His versatile lyric baritone voice and commanding stage presence delighted audiences in many operatic masterpieces ranging from the seventeenth to the twentieth centuries. Click here to read more...
School Teaching
Andrew teaches singing at the prestigious Uppingham School, and is the head of singing activities at Stoneygate School In Leicestershire. This involves one-to-one teaching, small-ensemble directing, and co-leading the Pre-Prep, Junior and Senior Choirs.
Contact Me!
To get in touch about singing lessons, course tutoring or professional performing engagements, click here.
Latest News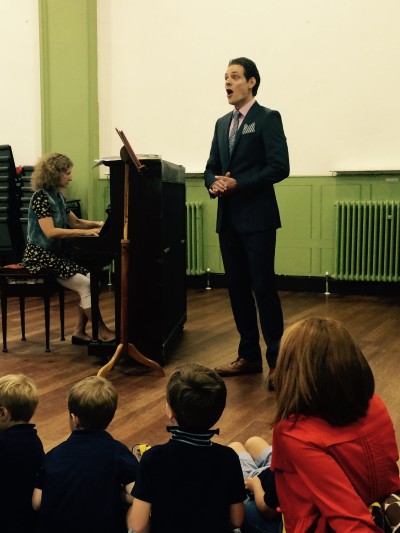 Andrew sang a wide range of songs as part of today's Babygigs concert. Babygigs is a fantastic organisation, dedicated to promoting the concert experience for young children, toddlers and babies. Songs included Finzi's Let us Garlands Brings, a selection of Flanders and Swann classics, some jazz numbers including Fly Me to the Moon, and the "Last Night of the Proms" fixtures Jerusalem, Land of Hope and Glory and Rule Britannia! Eleanor Hodgkinson (founder of Babygigs) played the piano  – please visit www.babygigs.co.uk for more information about the excellent work they do.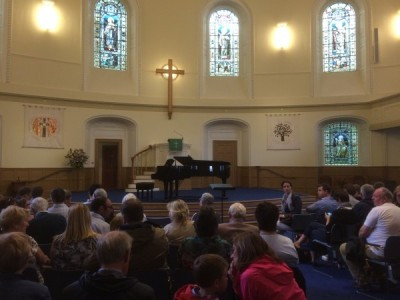 Andrew spent five days in August in Scotland, teaching singing on the National Children's Choir of Great Britain summer course. As the only male vocal teacher on the course, it was Andrew's job to teach all of the boys in the two most senior choirs; the one-to-one lessons included work on repertoire, vocal health and a whistle-stop tour of how the larynx works. This thoroughly enjoyable course culminated in the NCCGB choirs performing in concerts as part of the world-famous Edinburgh Fringe Festival. www.nccgb.com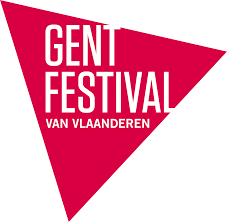 As part of the prestigious Gent Festival of Flanders, Andrew will sing in a concert performance of Leonard Bernstein's unforgettable musical West Side Story. This will take place on 12 September in Gent, Belgium, and Andrew will sing the part of Action. For more information about this unique and cosmopolitan arts festival, please visit the Gent Festival website, www.gentfestival.be/en
See all news