Andrew Ashwin
Singing Teacher

Andrew Ashwin is fast becoming one of the most sought-after singing teachers in the country. His unique combination of international operatic experience, high-level training in both the traditional and modern voice pedagogies (from Bel Canto to Estill Voice Training) and qualifications in classical singing, rock and pop singing, and vocal teaching, sets him apart as one of the frontrunners in the teaching world. Click here to read more...

 

ABRSM Examiner

Andrew is an examiner for the Associated Board of the Royal Schools of Music exam board (ABRSM). This prestigious organisation is widely regarded as the gold-standard for music examining, and Andrew travels around the country, examining candidates in instrumental and singing exams. Visit ABRSM here...

 

Home Studio

Andrew has a flourishing home teaching studio in the heart of Leicestershire. Click here for more info...

Professional Singer
Andrew Ashwin is an established concert and recital singer, performing a large range of repertoire in many different genres. He spent over a decade on the international opera circuit, singing more than forty principal roles in the UK, Europe, and further afield. His versatile lyric baritone voice and commanding stage presence delighted audiences in many operatic masterpieces ranging from the seventeenth to the twentieth centuries. Click here to read more...
School Teaching
Andrew teaches singing at the prestigious Uppingham School, and is co-leader of singing activities at Stoneygate School in Leicestershire. This involves one-to-one teaching, small-ensemble directing, and co-leading the Pre-Prep, Junior and Senior Choirs.
Contact Me!
To get in touch about singing lessons, course tutoring or professional performing engagements, click here.
Latest News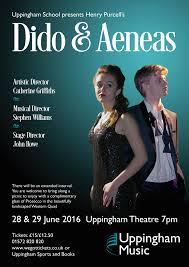 Uppingham and Stoneygate Schools both enjoyed excellent end-of-term musical events. Uppingham put on its first ever fully staged opera, Dido and Aeneas by Purcell, and this was a roaring success. All of the singers excelled themselves, and it was fantastic to see their commitment to both singing and acting. Stoneygate put on a varied concert of choral and orchestral works, along with instrumental and vocal solos. There was also a surprise Elvis impersonator . . . The blog report of this concert is here.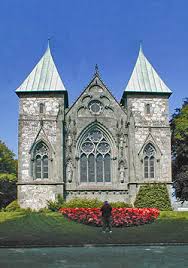 In March 2016, Andrew travelled to Norway to sing the role of Jesus in Bach's Johannes Passion (St John Passion) in Stavanger Cathedral. This was a very moving occasion in front of a packed audience, and the choir and orchestra were in the capable hands of conductor Oddgeir Kjetilstad.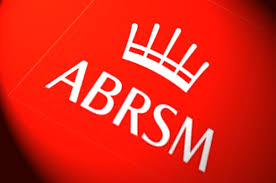 In March 2016, Andrew had a busy time examining for ABRSM in Nottingham and Leeds. These tours involved examining instrumentalists and singers up to Grade 8. For more info about ABRSM, the world-leader in music exams, visit abrsm.org.
See all news