Andrew Ashwin FRSM
Singing Teacher
Andrew Ashwin FRSM is fast becoming one of the most sought-after singing teachers in the country. His unique combination of international operatic experience, high-level training in both the traditional and modern voice pedagogies and qualifications in classical singing and vocal teaching, sets him apart as one of the frontrunners in the teaching world. Click here to read more...
Professional Singer
Andrew Ashwin is an established concert and recital singer, performing a large range of repertoire in many different genres. He spent over a decade on the international opera circuit, singing more than forty principal roles in the UK, Europe, and further afield. His versatile lyric baritone voice and commanding stage presence delighted audiences in many operatic masterpieces ranging from the seventeenth to the twentieth centuries. Click here to read more...
Home Studio
Andrew has a flourishing home teaching studio in the heart of Leicestershire. Click here for more info...
ABRSM Examiner
Andrew is an examiner for the Associated Board of the Royal Schools of Music exam board (ABRSM). This prestigious organisation is widely regarded as the gold-standard for music examining, and Andrew travels nationally and internationally, examining candidates in instrumental and singing exams. Visit ABRSM here...
Royal Academy of Music Junior Department
Andrew is a singing teacher at the world-renowned Royal Academy of Music Junior Department. See more here...
University Teaching
Andrew is a singing tutor at the University of Nottingham, where he helps students to prepare for recitals and technical exams as part of their Music degrees.
School Teaching
Andrew is Head of Singing at the prestigious Repton School, which involves teaching individual singing lessons, co-ordinating the excellent team of singing teachers, and helping oversee singing at the school through concerts, masterclasses and competitions. He teaches singing and is co-director of three choirs at Stoneygate School in Leicestershire, and he worked for nearly five years at Uppingham School.
Contact Me!
To get in touch about singing lessons, course tutoring or professional performing engagements, click here.
Latest News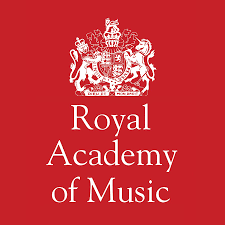 Andrew has joined the team at the Royal Academy of Music Junior Department in London, and will teach both individual singing lessons and group/song classes.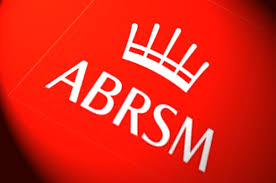 Andrew went to Hong Kong with ABRSM, during which he examined instrumentalists and singers across the grades, as well as experiencing the sights, sounds and foods of this incredible place.

Andrew joined The University of Nottingham as a singing tutor, teaching students in all years of the Music course and preparing them for their recitals and technical exams.
See all news